Happy New Year!!!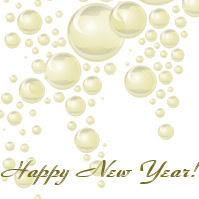 Welcome to 2009 and may each and every one of you have a great new year. :D
I have finished the loooong scarf this morning :D First project of 2009 was also the last project of 2008 :P Love it when things work out all silly like that. Scotty and I are staying home and relaxing for the most part, Spending lots of time looking for my next pattern, and stumbling in between.
Hopefully you all have a wonderful day as well, I will be posting pictures of the completed Lawng scarf later. For now, I'm off for breakfast and some photography.